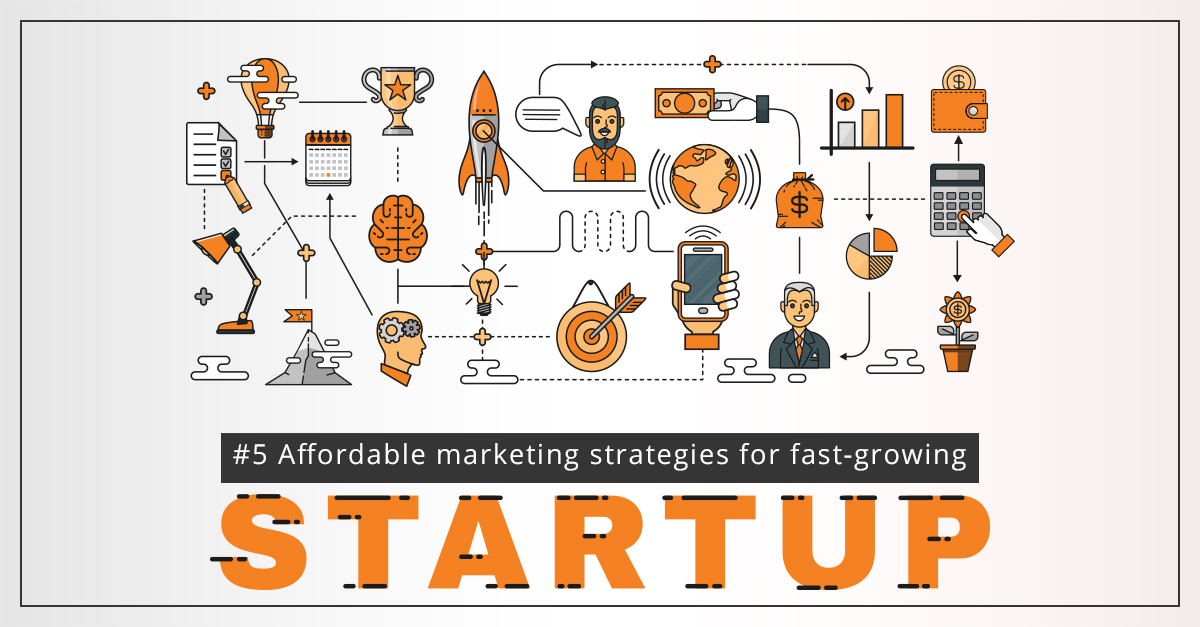 Marketing is the backbone of any business. The overall success of a business depends upon good marketing strategies. Great marketing not only builds awareness but builds but increases sales, engage customers and grow your business.
Most of the startups will be bewildered on choosing the right and effective marketing strategies for their business.
Why?
Because as a startup, you might not have the necessary resource and fund to afford a sound marketing.
What to do now?
It's time to put on your thinking caps! Is there any cost-effective marketing ways to grow your business? Should you be a techy to execute the marketing? Will the marketing work for your business? All your questions will be resolved in this article.
The idea is you need to develop effective marketing strategies without breaking your budget. Whether your business is small or big, you should know what marketing tactics you should implement and here we go!
Website optimization
In this digital era, a website is mandatory for every business to get an online presence. While reading this, you may nod your head saying "yes I have a website". Well, we do agree but is your website qualifying the essential attributes to attract your customers? Are people visiting your website? Is there enough website conversations? and does your website visible and ranked in the search engines?
People like a website that is fast, informative and intuitive. Firstly, check your website loading speed. Do a webpage test, this will give an idea of which items are taking a long time to load. organize your landing pages and keep it professional. Don't forget to add social log-in inside the landing pages. This will help your visitors signup on their Facebook, Google and LinkedIn accounts. Finally, make sure your website is mobile responsive. That is your website layout should fit both desktop and mobile devices.
Email marketing
Email marketing is yet another proven cost-effective method to grow your business. You should leverage email marketing to more lead generation. Startup with a lead nurturing campaign which should change your customer experience with your business. A drip campaign will nurture your leads through the marketing funnel.
Create an email signature in order to drive more customers to your website. Another idea is to add a retargeting pixel to your email signature. This will target contacts that opened and clicked on your email. Make sure your subject lines are professional with relevant information and always do A/B test your subject lines. For e-commerce businesses send automated emails to your visitors who have abandoned your page.
Content marketing
No one will deny the fact that content is king. Contents should be authentic and compelling for the visitors. Keep in mind that you write relevant and quality contents that value your customers. Google can even penalize you for duplicate contents which can affect your SEO. Wherever possible upgrade your contents to capture your visitor's attention.
The next great hack is to create webinars. Neil Patel and Salma Jafri are already taking over the internet with their webinars. Automated webinars are a good option and will save your time. Next thing is you should craft a perfect headline for your contents. Write killer headlines to attract your audience. You can use online headline tester like CoSchedule to analyze the overall structure, grammar, and readability of your headline. Sounds cool right? Finally, leverage your social media platforms like Quora and other to drive referral traffic to your website. These content marketing strategies are inexpensive and take less time to consume.
Video marketing
Using rich media will definitely improve your brand awareness. Videos are creative, eye-catching and entertaining for your audience. When it comes to startups video marketing should be given priority as it is easier to produce and less expensive. You can use youtube channel to promote your business. Figure out the prime time to upload your videos which will increase your engagement rates. Make your video short and sweet which is less expensive when compared to longer ads. By doing so your Ad click-through rate will be increased. Moreover, are videos are interactive and will communicate with your customers in real time. There are many free tools available online to create videos like Animoto. Make use of above-said hacks and go live!
The final word
You can grow your company with a limited budget if you plan and work strategically. As a rule of thumb, don't forget to analyze, monitor and track your results. If you are about to open a startup or have a friend owning a startup, share this article to help build their business effectively.