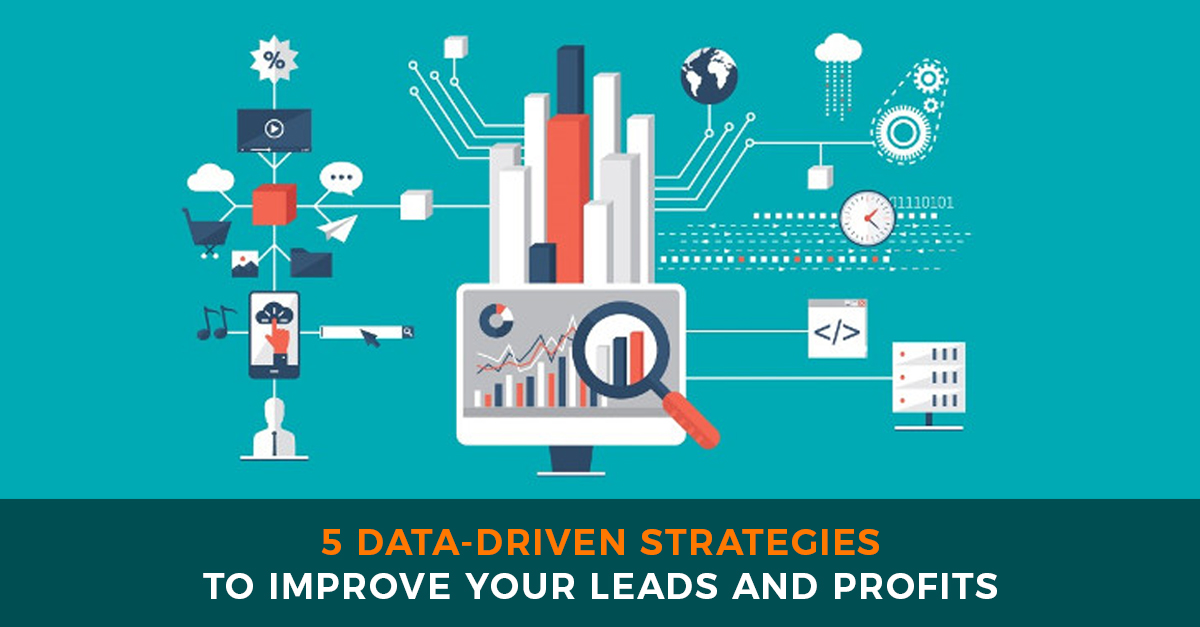 Marketers across the globe are striving hard to grow their business. A business should have a sound strategy to stay on the competitive edge. As a marketer, you might have a bunch of marketing strategies on hand. But you need to be aware that marketing is changing day by day and lots of trends are entering the digital space.
Have you ever wondered what is the secret behind a great marketing strategy? The secret sauce is using the "right data". Here we unveil the five data-driven marketing strategies that will drive more leads and profits.
Never focus on non-buyers
The first thing you must do is know your customers well with your current available business data's. Your previous data's will reveal who is your buyer and non-buyers. Now you will get a clear perception of how to target your customers. Focusing on non-buyers is vain and you're wasting your money. If you could know who is ready to buy your products you need not pay $10 to Google for a click. Therefore it's a wise idea to identify your prospects who are ready to get out their debit/credit cards out.
Closed-loop reporting
Closed loop reporting is an element of marketing automation software where customer data integration, customer segmentation, and campaign management are automated effectively. This data-driven analytic software helps you identify and target leads. You can also know where your leads are coming from and track the progress. Closed- loop reporting is particularly helpful in revenue generation. Therefore marketers can have a shrewdness on which marketing efforts have more impact on revenue.
People-based marketing
People-based marketing is the effective and targeted type of behavioral marketing using behavioral data and identification. This type of marketing enables marketers to create a cohesive marketing strategy that targets real people. With people-based marketing, brands can connect with their customers in real time across the devices and channels where the customers are engaged in. Therefore you know that you are communicating and putting your marketing efforts towards real people thus creating a source of your revenue.
Online customer behavior
The data related to customer behaviors which include perception, attitude, and learning will enable to create a clear business strategy. Due to the vast internet penetration, the customers are hanging out online to buy their favorite products and services. Online customer behavior analysis will pave the way for more leads and sales. Understanding the buying behavior of online customers will enable marketers to revamp their marketing strategies to entice customers with what they need.
Advertise on multiple channels
Now you might have armed with the clear perception of customer behaviors. The next thing to do is advertise on multiple channels. Instead of spending $1000 on just Google Adwords, you can choose other marketing software like content management software and many more. You can use Google, Pinterest, Facebook, Youtube, Email marketing and LinkedIn to market your products and services. Of course, your target customers will find you more reliable, if you market on multiple platforms. This will create an omnichannel business model which will ultimately drive sales and profit.
Wrapping up
Using the right data tools to create an impeccable business strategy will really end up in filling your pocket with a bunch of dollars. Eliminate the competition by using the above said data-driven strategies to drive more leads and profits for your business.