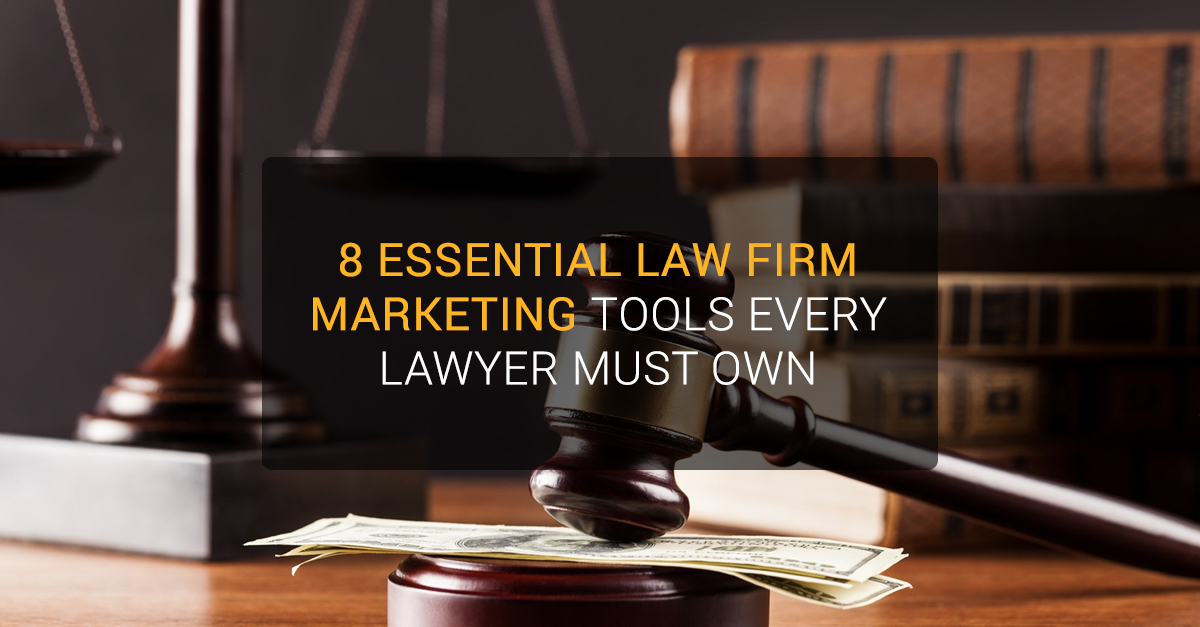 Marketing is one of the biggest challenge faced by every law firms. From blogging to social media, a law firm must have a profound marketing strategy to lure your clients. Many lawyers dedicatedly work on SEO, A/B testing, Facebook Ads, and creating legal contents. But have you ever pondered, are all these efforts yielding fruitful results for your law firm?
Some lawyers think they can do everything by themselves. Perhaps, they forget the fact that the world is revolving "Digital". Law firm marketing has tremendously changed with the rise of the digital era. With the evolution of Artificial Intelligence and Automation, human tasks are replaced.
Heck, you will be curious to know furthermore on revamping your marketing strategy. This article will outline the ten best online tools that can be used for your law firm, which will save your time and effort. Without further ado, let's look into the marketing tools to streamline your online marketing strategy.
Google Analytics
If you are a sole practitioner or run a law firm, definitely you must own a website. If you have not started using Google analytics, it is high time you start using. It is very user-friendly that a novice person can work on it. Google analytics is a web analytics service, where you can track and analyze your website performance.
This analytics tool is used at around 49.95% of the top 1,000,000 websites- as ranked in 2010 by Alexa. You can learn about your audience and measure ROI. The striking feature is that you can add Google products like your Ads account & Search Console. Moreover, you can add a tracking code to any of your other websites & campaigns including your social media pages and get the valuable data on your marketing performance.
Avvo
Avvo is the best online marketing tool for any lawyer or law firm. It has ratings, reviews and disciplinary records for lawyers. Avvo is beneficial for both lawyers & people searching for a lawyer and helps make informed legal decisions. 97% lawyer in the United States are rated by Avvo. You should definitely get your profile featured in Avvo. 50 % od Avvo visitors have an urgent legal issue. Avvo claims to deliver $8 billion revenue to lawyers annually. This tool gives you everything from free directory listings to a brand new website. Moreover, it has legal Q & A's forum, where you can address the questions and increase your visibility in Google, Bing, and Yahoo search results.
Quora
Quora is a question-and-answer website and many Quora users have legal questions too. As a lawyer, answering in quora is the best way to establish your expertise and get known by people. Another remarkable feature is Quora is absolutely free and being an influential answerer, you will get enormous clients at no cost. Great answers will be voted to the top, giving you more credibility and exposure.
Found's SEO Audit Tool
It is a free online tool that helps identify common SEO errors for any website. This tool is very easy to use, just enter your domain name and get the SEO results for your website. This includes HTTP header check, Domain canonicalization(checks for duplicates of the homepage), Robots.txt check, Sitemap check, On-page links analysis, Header check, Image analysis, Keywords analysis, Metadata analysis, SEOmoz URL metrics analysis, and SEOmoz Links Analysis.
Sprinklr
Sprinklr is the #1 Social media management company on the Forbes 2018 Cloud 100. This is the most powerful social listening engine on the market being integrated with 26 social channels. Banking, technology, transportation, telecommunications, apparels, media & publishing, retails, hotels & restaurants, and pharmaceuticals use this tool to connect with their target customers. Sprinklr is the best tool for content management/publishing, asset management, social listening and more! You should definitely try this tool for sound social media presence.
WordPress
WordPress is the widely used content management system. It is an open source software, where you can create an artistic website, blog, or app. WordPress provides you with limitless possibilities, which is absolutely free! This tool provides you with great features including customizable designs, SEO friendly, mobile responsive sites, and high security. Over 60 million people have chosen WordPress to power their business.
Meetup
Although there are various online mediums to connect and grow your business. Meet up is an awesome tool to connect with like-minded people and share knowledge. This tool allows you to schedule times to meet together. You can join a movement or create your own community. Discover local meetups of attorneys and get together with real people. This tool also shows you the number of people meets up to create thriving communities and share their passion.
Eventbrite
If you plan to organize an event and to promote your law firm, Eventbrite is the best tool. You can schedule an event, invite members and sell tickets. It is just like a conference management software and finds events related to your community. Hence you will gain great exposure and find prospect clients for your law firm.
Bottomline
Hope you are armed with the top tools to gear up your law firm. Law firm marketing is not an easy game. It needs dedication and consistent effort. If you want to make your law firm stand out and win clients, then get in touch with us for law firm marketing.