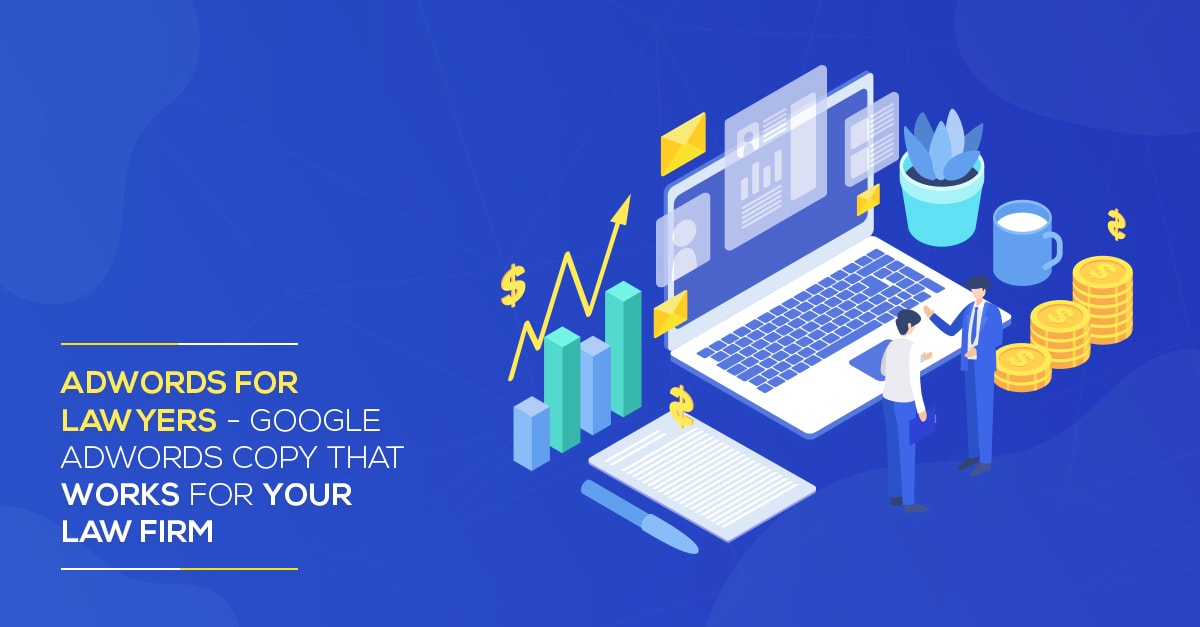 A small note before move with Ad copy that works for lawyers
In law firming I hope you're already following the finest practices such as best keywords and all the possible exact ways in your ads. In that out of approach let us play with innovative mode and let's have an essential vision of ad copies that works for you. In fact, an Ad copy is nothing but an advertisement copy. It is the text displayed in the advertisement that can be in the form of interactions, dialogues, catchy phrases, and brand's slogan, the motto of your product/service, vision of your product/service or any attractive words.
Ad copy is a strange zone of your advertisement. It helps your audience to remember your ad and to determine the communication between you and your audience.
In this discussion, you will find out 3 central key points about Ad copies to succeed in the competitive legal landscape. At the end of this discussion, you will make out clear ideas on how to fix the goal and how pulls clients towards you in your law firm.
There are a lot of ideas to write ad copies in your law firm but I will conclude all those in the below substances.
Ad copies for lawyers
Now we will move with Ad copies that work for lawyers effectively.
Every law firm service needs marketing to convert their audience as clients. Marketing is getting evolved day by day. Reaching the success point that competes with your competitors is a critical way of advertising. It may lead you to travel in the clumsy platform. In this scenario digital way of marketing doesn't have even virtual competition. Now you can move with the ad copies digitally.
Ok, now you are selecting a digital source to reach more clients.
Then writing a blog post, creating facebook ads, etc will develop your client base?
No Never.
After completing all those mentioned actions, you need to wait for a phone call from the client and then recreate facebook ads once again. This ancient method is not enough better for your law firm. Because the audience may click on your facebook ads, view your blog post, then in the same way they may forget about you.
Instead of doing all these things move with the new way of actions. I will share with you the crispy three secrets in this article.
1. Construct catchy phrase with the immense piece of content
Ok, now you have a question about this.
What kind of catchy phrase I can update in law firming as a lawyer?
I will share with you an example here. When you create a catchy phrase, keep in your mind that you are writing for the public and not for the lawyers.
(i) Start your effective phrase in the topic like case analysis, raising matter-of-fact questions on their trouble from clients and so on
For example, Ylaw group's Ad copy is here for your reference. YLaw group is a law firm that mainly focuses on family law. You can see the Ad Copy of Lawyers in the below screenshots. They are raising realistic questions such as "when change is not a realistic solution…when family life isn't a box of chocolates".
It will create magic on the client's psyche to solve the solution through you without more ado.
(ii) Specifically, the phrase may be in the point of how to develop the hope on you from client's region.
It may achieve through
Concentrate on numerals that figure out your stuff on their issues
Always individuals like to move with numerals and statistics. It will develop incredible space for you in the audience's perspective.
For example, if the audience is searching for a personal injury solution, then in the following screenshot "recovered millions of dollars" attract audience in such a way that it will create delightful clients to you.
Top things that all the working people must know about the time of job injuries and top ways of getting compensation when the audience are jobless position.
For example, if the jobless person may be an Engineer, Private company employee, Teacher, or Nurse and so on. They will immediately contact you to get the solution from your side through your created ad copies. When the contacts come to your end, show your service, past history of achievements to them indirectly and convert them as a client.
Is this kind of actions better for Lawyers to convert audience as a client?
Yes, when compared with an older way of action this way play an effective way of conversion. Since this method is going to deal with a single audience.
2. Don't forget to add emotional triggers
In law firming all the audience might be looking for an end solution for their issues. And they always search for solutions for their potential problem. To reach this kind of audience as a lawyer you can put some emotional triggers in your ad copy.
For example, in the following screenshot, you can see the emotional touch of audience.
Instead of showing the services you offered for the audience, make your ad copy driven by the emotions of the audience. When you are writing a short phrase for your ad copy, always focus on the benefits of your clients and not on your features.
Stay with the audience and say the solution for them like a friend in your concern specialization. Travel with the audience's point of view and make the simple phrase that will touch their problems and mind.
3. Telecast Testimonials or reviews of previous clients in your ad copy
One more outstanding idea for lawyer's ad copy, you can add reviews of past clients. It will build hope on you. Note that here also you are not showing your feature but indirectly you are showing through your past clients. The similarity of the client's issues may attract them to reach you immediately.
Even though marketing is getting more evolution, word of mouth has the power to make the trust on you faster than anything.
For example, you can see the Ad copy of lawyers which contains reviews of their past clients in the following screenshot:
I hope you may get clear vision regarding ad copy that works for you. Moreover, here we are discussing with the digital ad copy. But you can use this ad copy for any other marketing strategies also.
Ad copy develops the conversion rate in an effective way. It will increase your service profitably. Also, it will increase your value of the service and traffic to the landing sales page.
Let's start your Ad Copy by using these crispy secrets and build your success more.