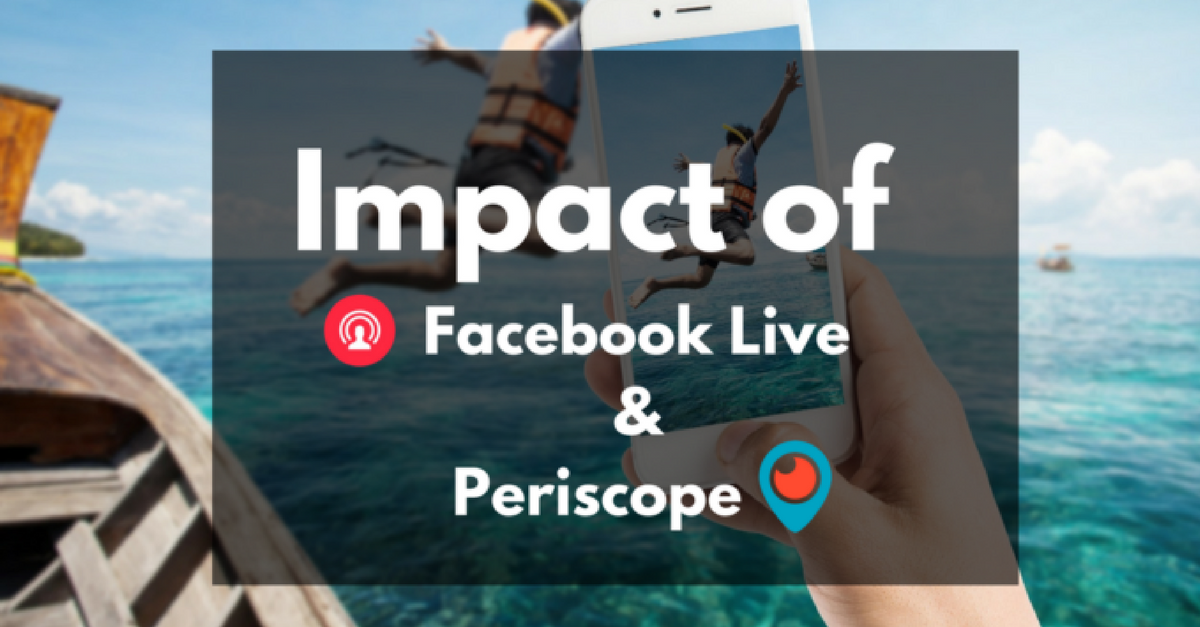 Live Streaming is the future of social media. There are many live streaming apps but Facebook Live & Periscope has created a huge impact on Social Media. Nowadays Facebook Live overcomes Periscope in many ways. Live streaming on either platform Facebook live or Periscope has a greater impact on social media.
Facebook live and Periscope on social media
Bloggers and internet savvy people used Periscope before the introduction of Facebook live. Now Facebook live is trending and marketers with limited time & resources are using this platform widely. The usage of Facebook Live has increased from January-September 2016. Media is at the top in the usage of Facebook Live while celebrities and companies have increased the usage by a total of 8% and 10% respectively. Facebook Live was being used by the media, in order to cover up a huge number of audience.
Celebrities started using Facebook Live in huge numbers compared to Periscope. Companies were previously using Periscope to promote their videos but after the prevalence of Facebook Live, the companies used Facebook Live for live streaming than Periscope.
Media chose Facebook Live rather than Periscope and started posting more videos on Facebook than Twitter.
The below graph shows the percentage of users who streamed live video on the following platforms. Facebook leads with 17% of respondents whereas Periscope has 9% of respondents based on a survey conducted in November 2016.
Bottomline
Facebook live is dominating Periscope, as Facebook has got a large number of users than Twitter. Therefore live streaming through Facebook is considered worthwhile, as it can target a wide population at a stroke. Facebook Live is more user-friendly as it can be used in the same app but still, in order to target different customers, the usage of both Facebook Live and Periscope is important. It has been predicted that there will be around 2.77 billion social media user globally by 2019.