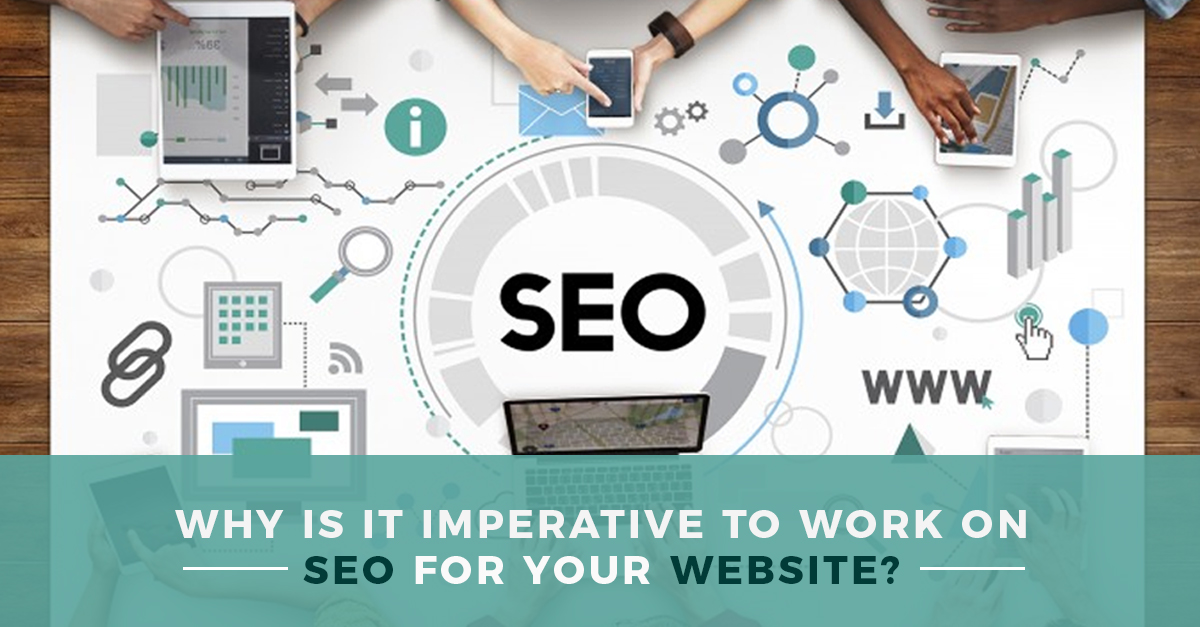 A good website is essential for any business to survive. Is your website bleak or are you getting enough traffic? So how you are going to attract your target customers to your website? How are you going to drive sales and conversions from your website? The answer to all the above questions is simple- doing SEO for your website. Here search engine optimization comes in the role.
SEO is one of the effective digital marketing technique to increase your website traffic, search engine rankings, website visibility and more engagement for your website. Although there are some paid ways to rank your website, doing SEO for your website will benefit you in the longer run. Read the article why you should start working on SEO for the goodness of your website.
SEO improves your website speed
Your website page loading speed is very important. Google's algorithm takes into account of a website speed to rank in the SERP's. For a website with a slow page speed, search engines crawl only a few pages for indexation. This low page speed will affect your website visibility in the search engines. SEO comes into the game and increases your site speed. SEO will enhance your website user experience thereby increases leads and sales. Use Google webmaster tools to analyze your page speed and work on SEO for your website.
SEO leverages social media presence
Apart from running ads in the social media for your products and services, you have to invest in SEO for increased social presence. SEO and social media go hand-in-hand. Whatever contents you share on social platforms are directly related to SEO specific parameters like title tags and meta descriptions. This how the posts appear on the wall of a social platform based on the relevant niche. SEO for your website, helps you create valuable contents with relevant keywords to target your potential customers. Therefore your potential customer will share your contents more thereby building a strong presence in the social media kingdom.
SEO will help your website found on the Google
Google is the biggest search engine with lots of people searching for websites, products, and services every minute. Is your website found on the Google? Are they indexed within ten results of the first page? Yes, It is significant for any website to be indexed on the Google's first page. Any website not indexed on the first page of SERP's is considered to be a dead body as no one will look at the second or third pages. SEO plays a vital role to rank a website in the search engine.
SEO for your website builds credibility and trust
Being at the right place where your customers are and at the right time will increase your trust. People are skeptical about your brand if you are not ranked in the Google. People tend to trust the websites on the first page of the SERP's. When you are even at the top, they believe you are a reputed company. Here your website title and meta description are very important to rank high. Hence SEO builds credibility and trust amongst your potential customers.
SEO builds your brand
Yes, SEO for your website improves branding and popularity. SEO is all about improving your user experiences like page speed, responsive sites, contents with relevant keywords and optimized web design. Where there is a great user experience your brand gains awareness on the internet. Whenever people use your products & services and get familiar with your business, they are more likely to refer your brand to their friends. If your brand provides the relevant results for their search keywords, your brand will mark a lasting place in the hearts of your customers. This is how SEO builds your brand presence and awareness, therefore SEO should be the main ingredient of your website.
Bottomline
SEO is a cost-effective strategy that delivers high ROI and attracts millions of people to your website. Without proper SEO your business could die. SEO can multiply the impact of your website on the search engine. To conclude SEO is not just icing on the cake but it is the essential ingredient for any website.