5 Basic Modern Rules of Bankruptcy Attorney Marketing
Written by Radhika
Though the bankruptcy business is tied to economic fluctuations, bankruptcy attorneys aim to bring in new clients all year round. This can be done by following the basic rules of bankruptcy attorney marketing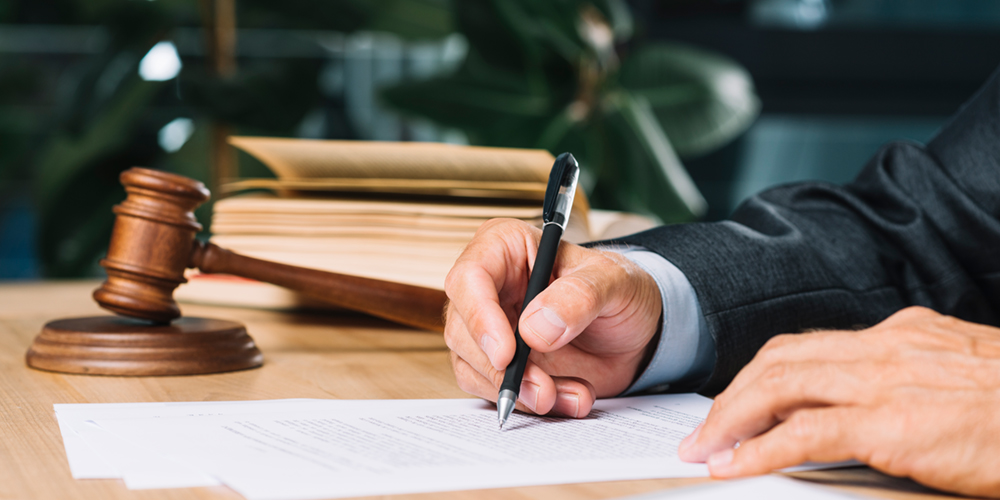 Constantly creating strategic content
Begin with the content on your Law firm website's blog. The articles you post should be informative, easy to understand by common man, written in an engaging format so you establish authority on your domain. Help people understand and believe that they can choose your Bankruptcy law firm from amongst your competitors. Build trust and credibility by detailing the case studies you have worked upon. Your blog should both educate and encourage people to reach out to you.
Write about the reasons people should hire you. You could also write about the states in which you are licensed to provide bankruptcy services. You will need to post fresh content that is relevant to the current affairs to be able to grab the attention of new audiences. To make sure you don't run out of blog ideas, work with an online marketing company that will create a content plan for you. It will include the number of posts a month, the topics to be covered in each week and the time to be posted.
Website content is another important area that needs constant attention. Most of the businesses design a website, write website content for it and stop with that. You need to monitor how your website is performing with the help of tools and make necessary changes as and when required. If you are carrying out other online marketing activities, then the content on the landing page should be in line with the marketing pitch.
You can also add new pages to your law firm website, edit/update content of existing pages and remove irrelevant pages to keep it updated. All the online marketing efforts are concentrated to bring the leads to your website, so make sure the content takes them through the marketing funnel and actually converts those leads to paying clients with the words you use on your website.
Build a website that speaks directly to your target audience
Your bankruptcy attorney website is the first online experience of your customers and potential customers with your firm. Make sure it is memorable for them and encourages them to move through more of your website's pages and reach out to you. Do not be one of the businesses that build a website and leave it. You need to monitor user behavior, create detailed photo briefs and hold focus groups for your law firm's website.
Use tools like Google Analytics to track how each page of your website is performing. Fix the web pages where people abruptly leave the website so you can draw your leads further into the marketing funnel. Check for the landing pages of your Facebook ad campaign and pay-per-click ad campaigns. The color code of your ads should be similar to the landing pages. There are several other factors that are worked upon while carrying out campaigns, make all the necessary changes so your audiences enjoy a smooth journey on your website.
Update your website design and other components periodically. Build one-of-a-kind website that speaks directly to your clients and potential clients.
Rising above the top search engine results
People want to find answers to their questions before they begin looking for bankruptcy attorney online. They will skim through several websites and blogs online until they get a thorough understanding of the implications of their legal case. When you are constantly churning high quality content for your website, it is necessary to also work on search engine optimization to bring the content on top of the search engine results. This is when people can actually access it. Once they are able to find a website that is able to answer all their queries, they bookmark it and return to it later.
The ultimate goal of your SEO should be to rank for all the main keywords that your potential clients will look for. Put yourself in the shoes of a first-time searcher and develop content for them. Then take yourself through each stage of their case and develop detailed content for each stage. Write answers for each question that your potential client would have. Structure your content in a way that Google ranks it on top of their search engine results.
SEO is a long-term process and it is on-going. Though it takes time for the results to show, it develops a strong base for your law firm to bank upon with future SEO activities so it becomes easy to stay on top. All the online marketing activities are interrelated and SEO is the most basic and important of them all. It is something your law firm cannot afford to miss.
Your law firm should have a strong online presence. Keep your professional and bar association directory listings up to date so they come up in internet searches. This will make sure your name is available when someone calls in for referrals. Join a popular online listing service. You can gauge it's search engine visibility by conducting your own online search. You can also create social media accounts for your law firm to post news and legal changes.
Paid Advertising
Pay-per-click campaigns are expensive for law firms. Running campaign for one keyword costs several dollars a day. So it becomes essential to hire a professional Google Partner Certified company/professional who is experienced in developing and implementing PPC campaigns that convert. Pay-per-click ads are extremely effective for lawyers because they can identify and be shown to people at the exact moment they need a lawyer. A PPC ad can have over seven percent click-through-rate when at the first position. It drops for the second position and the ones below it. Since there are a number of factors that determine if your ad will rank, such as the landing page, relevance of the advertisement to the searcher's query, etc.
The main reasons why law firms and attorneys use paid advertising is that paid ads have a prominent place in search results. The top results for any search relating to law and lawyers has paid ads on the top and organic search results generated by SEO below them. There are more than three paid ads for every keyword or search conducted, which means it would cover over half the length of the screen when a person is using any handy device like mobile or tablet to conduct the search.
Since you can control the keywords you appear for, you can target micro-moments and high-intent searches. When you target commercial intent keywords, you know the searcher is ready to fill out a contact form, make a purchase, request information. Before running your paid ad campaign, you can identify the search terms that are most valuable for bankruptcy attorney and then capitalize on them.
Three main types of PPC campaigns that work best for Bankruptcy attorneys are Display ad campaign, Search ads and remarketing campaigns. Display ads is on a network by Google wherein it has partnered with other webpages. This is called Google Display Network where Google can display ads. This network spans over two million websites that reach over ninety percent of people on the internet. Search ads are those that appear next to Google search results when people look for products or services you offer. These ads need to be paid for only when a person clicks on the ad you displayed.
Remarketing is a feature wherein you can display your law firm's ads to people who have previously visited your website. You can tailor your ads and bids to these visitors when they search on Google and it's partnering sites.
Public Records
After a person files for bankruptcy, the case file becomes a public property. Since there is a public record of the case, as a bankruptcy attorney you can reach out to them. Consumer bankruptcy filings, Chapter 7 & 13 are designed to help consumers get out of trouble. A bankruptcy filing can save someone's home mere hours before a foreclosure sale, but the homeowner may not be aware of this.
Most of these people will make good clients since you can help them in decision making as to what they can and cannot do during their bankruptcy, such as dealing with vehicles and foreclosures. The public access to Court Electronic Records system allows you to do an internet-based search for a small fee to locate cases in the bankruptcy courts. Once you obtain contact information, you can send a personalized letter offering your services. You can also explain why hiring you will help them keep more of their belongings while avoiding costly mistakes.
Bankruptcy can also prevent a default judgement in a creditor lawsuit. By accessing public records, you can get information on debtors who are facing foreclosures or have been sued by creditors. Most of the general public is not aware of the help they can get from bankruptcy attorneys to save their belongings. You can reach out to each of these public records filed, and offer your services to continually increase your client base.
Conclusion
Apart from the above five basic rules, as a bankruptcy attorney you can continually explore your network. Expand your network by exploring referral arrangement with other attorneys whose clients might benefit from a bankruptcy attorney. Litigators who practice in consumer debt issues are good prospects. As lawsuits escalate and get complex, a timely bankruptcy filing can buy the client time to avoid negative judgement. Corporate clients may refer others who need help with financial restructuring arrangements.